Hi, I'm advertising psychologist, market, media designer and PIA. Two souls dwell, alas!, in my chest: I love clothes, art and great design, will develop but a growing antipathy to the celebration of lifestyle consumer, fast fashion and commercial. How it goes together, ask Nike, we can make friends in a healthy way with the consumer? An explanation essay.
Somewhere in the German blogosphere, where unfortunately no longer know I, I recently read a wonderful set, which was something like: "I love fashion for those moments where you look in the mirror and through the new clothes at once sees the woman, which could also be". Vicky! Hit, sunk. This set brings it to the point, I think. Fashion is so much more than just aesthetics and design: it is not only about how great it feels the fabric, how masterfully he is processed, what triggers the purely physical, aesthetic combination of materials, colours and cuts through all senses in the psyche. Rather it goes to the lifestyle that you can put on with fashion. Fashion can be classified in an art historical context. She is charged with cultural codes, which allow us to slip through them in new roles. With a hoodie, we are friend in Boyfriend Jeans homie, in the slip dress lover. Thanks to falling far suit pants and umschmeichelnder silk blouse, we become the smart, chic businesswoman, after work we throw us airy easily a flowery summer dress, not to lose the hippie in the heart. Who is master of the game and knows his rules, can break these codes and its own creative you. The shared cultural and media mediated codes that becomes tangible in clothing and beautiful design objects for us, help us to expand our self, to construct our identity and to play. This is a great thing, so clothes can enrich our lives and help us to ourselves and the world to signal who we are. And we want to be.
What you will but only too happy to forget about this beautiful game is that fashion (and all the other beautiful buyable objects) only a tool can be, merely a wrapper for all that we get project into it. A sheath that filled it with content, to bring them to life. The pace with which we follow rushing new nice trends and new objects of desire determines this game of cultural codes and different roles will remain as superficial. When we hunt by a pronounced sense of life to the next and continue search in new beautiful things for women who we want to be, we remain in a passive consumer attitude. This may we never meet the wishes and desires that drive us to do so, to buy new things, and never live out our facets, which we want to express possession. The more we consume, the disdain of ownership, we have already acquired the longings and dreams that we just have projected before buying into it and also the resources that were used for this is more blatant. At some point it slips then deeper in the case of hyper consumption and is no longer the multifaceted woman who all live out their pages, but only the woman who rushes after beautiful Panel and it burns resources like there was no tomorrow more.
One of the smart Jane Wayne readers's time super applicable on the point brought: benefits instead of having. That is the key. So simple and so true. The projects alone, we have nothing, then the ownership in real us! Only if the beautiful things is also used, they can fulfil their purpose. And we have more possessions, the less we can use it. This is true not only if we can amass more and more possession, throw away nothing and thus are overwhelmed by the clutter, but even if we chase after supposedly quite minimalist getting new things old must. We have put a real life time in every piece of new ownership. It's time to earn the money, with the beautiful things are paid. Time, to seek possession, to buy, to integrate into our lives. This time stands for other things and other people in our lives no longer available. Make this deal pay also, you should use take ownership then also really neat, appreciate him and enjoy it, and others that make happier at best a piece.
Sounds logical, sounds simple, but not so easy-peasy to implement because we're looking Yes but much more in consumption as the pure utility value. We be caressed every day by thousands of media messages and advertising signals, motivationally and emotionally charge products, to sell it to us. Also (even: especially!) if we believe to see through this game and confidently about these things, we are influenced very strongly as a result. Our society on multiple channels, suggests that we can buy happiness, satisfaction, success, image, self worth, simply "the good life", with the right products. Each life is made nowadays consumable eco, minimalist, even though this feeling should – originally times represent a quiet, is hurricane on the essential counterpart to the consumer binges, boho, normcore – you name of it you see it, you buy it. Faster and faster, more and more. So we externalize our striving after happiness, satisfaction, self-confidence, balance, keep for identity. And this is a very dangerous game.
You fall in love in a great, massive, huge dining table, not the table itself is the real object of desire usually (even though he is still a great design classics from quite fantastic material). What one actually sees in him, is usually much deeper. Maybe of it tagträumt you to sit with family and friends at this table, see together to laugh, eat, have great conversations. But then you bought the table, these actual thereby not needs Yes. You still longs and continues to seek satisfaction in consumption. For the original cooking actions relaxed longed-for and through talked nights long, no time, because before absolutely still for new chairs look, as the old to the new table, not at all remains so for now passen…dann is missing still radiate ceramic ware and copper utensils, earthiness and rest, a linen tablecloth, etc. rather than the real dream true to make and properly to leverage the new treasure that is one consumption mired with the heart people to become a great time, and can be constantly new things seduced by, that promise "the good life"…
Many of us are aware of this third-party control to a certain extent and there are also more or less shit, then but would rather go shopping, to overcome the unpleasant feeling and to seek refuge in beautiful, seemingly carefree and exuberant worlds. This is completely normal and is because that materialism in our society and economy more or less is the default setting of our values and target system. This is especially activated if we're unhappy or insecure, and existential fears plague us. And if you there is not super strengthened his value compass and/or actively, however, controls, derive our feelings, thoughts and decisions about these objectives and values. The most thinking, sentient beings have many conflicting thoughts, attitudes, values and life goals in the head and the heart: many people check in today, that over-consumption harms the environment and society and also realize that they are not happy themselves. Most people love stories and songs that tell how to win love and togetherness about superficial beauty, fuss, and exploitation. But still most succumb to always again happy of seduction, rather than to tackle more important construction sites in their lives or simply to learn to enjoy the here and now completely free to request. But it is very worth to reflect this game because not only our environment, but our own personal happiness suffers even more critical for anyone who. That you can derive not only philosophically or even spiritually, but with tough scientific facts. The empirical evidence is really overwhelming and it happen continuously new knowledge. But right now a step back:
How can it ever be that materialism and consumerism could develop as a radiance, if they are so bad for human well-being and the environment? Stark simplifies one can say that our economic system and the primacy of economic growth including unlimited demand stimulation (advertising) and materialism as the conductivity (importance, be granted ownership and property accumulation in life, as well as the belief that ownership makes happy and is a sign of success) is proven and then have independent during periods of shortage for decades. This prioritization of economic growth was also very useful at times of scarcity and did great work to expose important goods of life for the masses: until the physiological, safety and social basic needs are met (eat, sleep, adequate clothing, roof over your head, education, etc) ownership is logically very closely related to well-being and happiness associated. But beyond ownership accumulation contribute surprisingly little to the "good life". On the contrary. These needs are met, reveals an increasingly negative side the urge for beautiful things. Call it mutated from here the name, materialism to a real asshole.
Affluent society celebratory in our consumption and beautiful surface we rock nature, our own livelihood, to reason and are always unhappy, dissatisfied, lonely and depressed. Materialist, and closely related with him extrinsic values (value and importance of ownership, status, beauty, image) significantly negatively correlate with happiness, life satisfaction, self-confidence, self realization, social Miteinander…also with everything that can bring us a lot more fun and joy, as it can do beautiful things ever. And this correlation is apparently bi-directional, which means: materialism makes people on the one hand more unhappy, dissatisfied and uncertain, and on the other hand one tends heavily, lucky to find satisfaction and safety in beautiful things, you grade on a level of any unhappy, dissatisfied or unsure are – a picture book vicious circle. These relationships were several empirically, and there are several explanations for this. A few examples:
The more we buy, the more likely the "hedonic adaptation" uses. It projected much more often in the run-up to new owned, than he can actually afford. Has it the object of desire then "Peregrine", you can enjoy just because (sometimes not, Hello to all Cabinet bodies). The more and faster you buy new, faster insert habituation effects, sometime you pleased to bag the Chloé just as much or little as someone else rejoices over a beautiful jute bag. Because even the trendiest, highest quality and most stylish bags then you are apparently not the longed-for, request free addictive trophy, believes he homo consumens to have met just a wrong choice and continues to seek the "investment" is this time really worthwhile. Welcome to the "hedonistic treadmill". Deeper, it followed the White Rabbit in this hole, the less likely it is any pocket of the world that can make one ever permanently satisfied and happy.
If we take our hearts and minds in the materialistic world of glitter, we are still always dependent of social comparisons. Not absolute, but relative ownership and the comparison to other triggers (short-term, rather superficial) happiness and feelings of satisfaction, and because there are always people that better or even cooler things have more, as you're (the media ensure already getting sufficiently involved in contact), there's a free ticket for the "social rat race" here quickly.
These effects lead not only to a social zero-sum game (there are only certain "Rank places" status, beauty and success, one rises up, loses another one), but also to a negative sum game: we burn as many resources as individuals and as a society and hypertonic consume our own livelihood literally under my ass off (but it is not so bad, by global warming-related natural disasters affect purely mathematically positive gross domestic product , so YAY!) AND are doing whatever unfortunate. Great game, huh?
Ever be given more time, thoughts and feelings the hunt for money, possessions and beautiful superficiality, depending on it is believed more by luck and 'the good life' afford to and more to judge the own life success and the other then what they have and how they present themselves, looking for things that can make a really lucky and meet has less time and space , which are subject to less highly hedonic adaptation and social comparison and do not go at the expense of others, but for more cooperation.
What is it, exactly, must discover every man for himself. If we go in us and see what attracts us deep down to the beautiful objects and what the needs really to address them, we have usually a good indication. Often be through advertising in real needs for security, self-realization and deep social relations addressed, to bring products among the people. And you can better satisfy these needs different, unique ways as with accumulation of possession of. There are various scientific recommendations for a "healthier", luck bringenderen dealing with consumption of each worth an own article. A brief overview:
Less is more, deceleration, mindfulness and gratitude practice more experience, less things invest invest more in others, in relationships and people who are dependent on aid, less in you community over pay less on extrinsic competition: (status, image recognition) and more on intrinsic motives and life goals (what do you think, what reflects your values, what brings joy to you and your loved ones?) Go from out of the passive consumer attitude and take your life in your hand. Find out what makes you happy, what do you think, what you want from life. What do you think your "flow"? And how can you use that to make other people a little happier, the world a bit better?
Admitted it's difficult times is going to have, to see what you really want out of life, to when in beautiful images from the media and clever marketing foxes before paint. And you feel more vulnerable, ownership promises a life, after all, and he can't hurt a. But the problem is: do you go the path of least resistance, to further build out his golden cage and encapsulates off of real life out there themselves, where they can grow and become strong. Materialism is always continues in a mentally strong staffers prevention and control behavior in which externally-oriented representation of self, self protection and impression increasingly dominant take on a role management, thus you lose the reference to himself and to the larger social and natural environment more and more. In this sense, ownership can hurt but, he can choke one by slowly builds a wall, and put a. It pays off for everyone, to do some soul searching and self determined to reflect, what values and life goals are really important, and how much one wants to devote time, money, heart and brain lard chasing after beautiful things and beautiful glow. Who doesn't, can itself decide the consumerism, and he draws an automatically deeper into the mill.
A distancing of materialism and hyper consumption makes free, satisfied, happy, grateful, more creative, more open for fellow human beings, the environment and new experiences. It helps to appreciate what we have, more and more creative deal, no put it on a pedestal. This critical distance also helps to consider the fashion circus rather from a curious meta level, appreciate fashion as an expression of art and culture, and to philosophize as trends reflect societal values and how to classify them in the larger context, without immediately having to have all the nice things. We must be completely Renunciate Buddhist monks Yes not equal to super attentive and worldly possession (even if they seem to be verifiably really mega happy). More self-reflection and critical distance to the consumer feels good but still each. Consume we must all in our social and economic system, inevitably, every day. We need to eat, need adequate clothing, want to make a lovely time us and our loved ones. If you no longer be seduced by advertising and media, to invest his money in a thousand beautiful, empty envelopes you have much more time and money to spend, self-determined and can take advantage of intentional. With these free resources can you the things which man must consume or really, really wants to invest in values that you can believe in full heart and the one itself and the world might actually make better a little bit. At dinner in self-cultivated, local, seasonal, organic, fair trade, with love purified to. Clothing for example in arts and crafts, homemade, or on small labels, the passion in their work into, second hand and vintage, exchanges and sharing economy, products, etc. fairly and sustainably produced and distributed Everyone for themselves can decide. There are enough options and enough people who want to make a difference, creating long-lasting products and services, create meaningful work and business, they want to believe in which and with which a piece make better the world. Consciously and actively to support these people and their goals or to be even one of them goes deeper than to adorn themselves with borrowed plumes. If you want to close friendship with consumption, a good key is always to reflect how the purchased reflects the own values and goals in life and not what should signal others.
Thank you, love PI.
The next question is: social media – where is the border between healthy self love and dangerous narcissism?
Gallery
BlingBlingMarketing
Source: gmbhnews.mobilova.de
News of the Week: News of the Week Announcements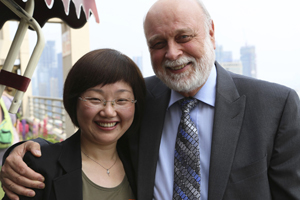 Source: myllu.llu.edu
News of the Week: News of the Week Announcements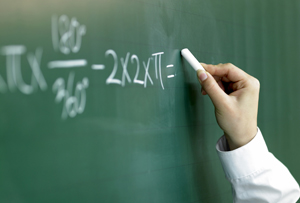 Source: myllu.llu.edu
nara e mustana by abida mughal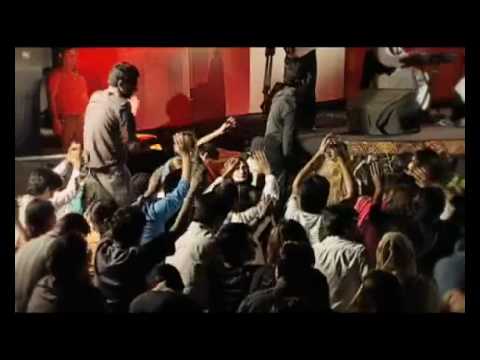 Source: roshanghulamqadir.blogspot.com
Zoe's Friends Animal Rescue
Source: www.zoesrescue.org
10 Seeds Garlic Seeds Kitchen Condiments Health Green Food …
Source: www.ebay.co.uk
10 Seeds Garlic Seeds Kitchen Condiments Health Green Food …
Source: www.ebay.co.uk
Patchwork Shepherds
Source: patchworkshepherds.com
Gallery
Patchwork Shepherds
Source: patchworkshepherds.com
Zoe's Friends Animal Rescue
Source: www.zoesrescue.org
2 Seed Tulips Seed Flower Seed Flower Beautiful Fragrance …
Source: www.ebay.co.uk
Established 1914
Source: www.clearwatersun.org
Established 1914
Source: clearwatersun.org
Outdoor viewing of selected housing unit
Source: www.esrichina-hk.com
Patchwork Shepherds
Source: patchworkshepherds.com
Patchwork Shepherds
Source: patchworkshepherds.com
Zoe's Friends Animal Rescue
Source: zoesrescue.org