A challenge for anyone who works with formal attire is to be able to find a bag that fits in the visual without cause the set to lose in elegance and style, after all, the idea of who works well is, precisely, to be always impeccable in the corporate environment or in the presence of some important client. When we talk about choosing a backpack to accompany the attire the thing is even more complicated, because the accessory is usually designed in versions sports too much to do on par with a usual or even an outfit more in line, yet casual.
The good news is that many brands – from outside of Brazil at least – have you noticed this deficiency, and topped off their lines of backpacks with models whose design minimalist and cool is aligned to the style of the suit, reminding a lot of the suitcases and folders that years ago came with the executives, but do not meet all the needs, since not always satisfy those who need to load gadgets, documents, books and even pieces of clothing to face the bad weather, or take a stride in the gym after hours.
Tips to choose without fear:
Choose between the black and the brown leather, which are more sober and discreet;
Try to avoid the intermediate tones (beige, reddish brown or honey-colored, for example) and those whose leather is worn or stained, because although beautiful, the effect leaves the piece very informal;
Pockets, patches, insignias, labels, seams and zippers on excess leave the bag very polluted, the best is that externally it is clean and classuda;
Beware of hardware aging, or with the appearance of rusty, this can be cool in one-piece casual, but here it is best to stay between the silver and the gold;
Too much volume also is not something very desirable, then you should look for something that can load a lot of material, but in a smart way, without leftovers, spaces and useless, and leather in excess;
The models that are more structured have a more professional appearance and organized, in addition to passing a modern feel.
Models shown:
I'm going to start with something closer to our reality. These two backpacks are from Zara and they cost R$229,90 each. The leather is synthetic (unfortunately), but the design is sophisticated and the internal space gives to accommodate a lot of material. For those who can't spend that much, is the best option that I found within the proposal of something to use with formal attire.
…….
This is from the Mulberry, it is made of leather, has a compartment for a notebook, and allows you to change the handles to turn a tote bag. The problem is the price of 1,590 usd + fees! – See more
…….
This model classudo and discreet is of the british Leather Satchel Co. and for £ 120(approx. 700 reais +taxes) can be yours. The backpack is made of leather and the site also allows you to choose the hardware, and write the initial, among other options. See more
…….
This backpack created by the american Lotuff is made of leather, has two internal divisions, and can be used as a tote bag. The price is 1.300 $ plus taxes and charges. See more
…….
The Killspencer is the author of this backpack appearance a little closer to the conventional, is not the ideal, n my opinion, more is still elegant. She has a separate room for the notebook, it has zippers waterproof and is made of leather and suede. The price is 650 dollars, without counting the shipping fees and import. See more
…….
Straight from Belgium comes this versatile bag from Ruitertassen (tip from one of ours readers). The model was designed to be used as a suitcase and backpack, depending on your need, produced with leather for the belgian and has compartment for laptop, two pockets, partition closed by a zipper, a handle to be taken in tow and the other two for it to be put on the back as a backpack. The price is 199 pounds (about 1,200 dollars) + taxes. See more.
…….
This is a Balenciaga, it… good it's a Balenciaga one of the brands most luxurious and sophisticated in the world! Costs 6.655 real on the site Mr.Porter. See more.
…….
Is is for sale on Etsy, a site that brings together small shops and brands of the entire world. Is hand made, in Italy, has a format that is more slim which can be a good one if you're not a fan of lugging a lot of volume out there and have a reasonable price if compared to most of the above models: R$538,85. See more.
…….
For 240 dollars you can buy one of my favorites! Made by Dr Martens (one of boots amazing!), polished leather, buckles and metal front pocket and carry handle so that it is loaded as a tote bag. See more.
…….
Note: you do not need to buy any of these, but it is good to have an notion of the models available to use as a reference when you exit the search. Remember that for some companies, only the folder is acceptable as an accessory for loading documents and personal objects, but there are already those who accept a backpack clean and sophisticated making pair with the costume social.
Gallery
Reasons Why Wearing A Backpack Over A Suit Is A Bad Idea …
Source: www.realmenrealstyle.com
Cube Motion Jersey Short Sleeves
Source: www.bike-discount.de
Cube Motion Round Neck Jersey Short Sleeves
Source: www.bike-discount.de
7 Classic Chanel Bags … Bags
Source: bags.allwomenstalk.com
Blue Suit Waistcoat and Pants
Source: hespokestyle.com
How to Wear a Scarf for Men
Source: theidleman.com
7 Tips for Petite Girls to Look Taller and Slimmer
Source: brightside.me
D&G Men's Summer 2010
Source: fashionpassion490.wordpress.com
Style
Source: styleternity.tumblr.com
Modern 3 Piece Suits for Men | Three Piece Suit
Source: www.pinterest.com
Dark brown men suit with white shirt and polka dot brown …
Source: www.menssuitstips.com
Clothes. Shoes .Hair. Fashion!!! on Pinterest
Source: www.pinterest.com
Gwyneth Paltrow looks chic in androgynous grey suit …
Source: www.dailymail.co.uk
The Difference Between Formal And Semi Formal
Source: www.dmarge.com
Teenage Boys Dressing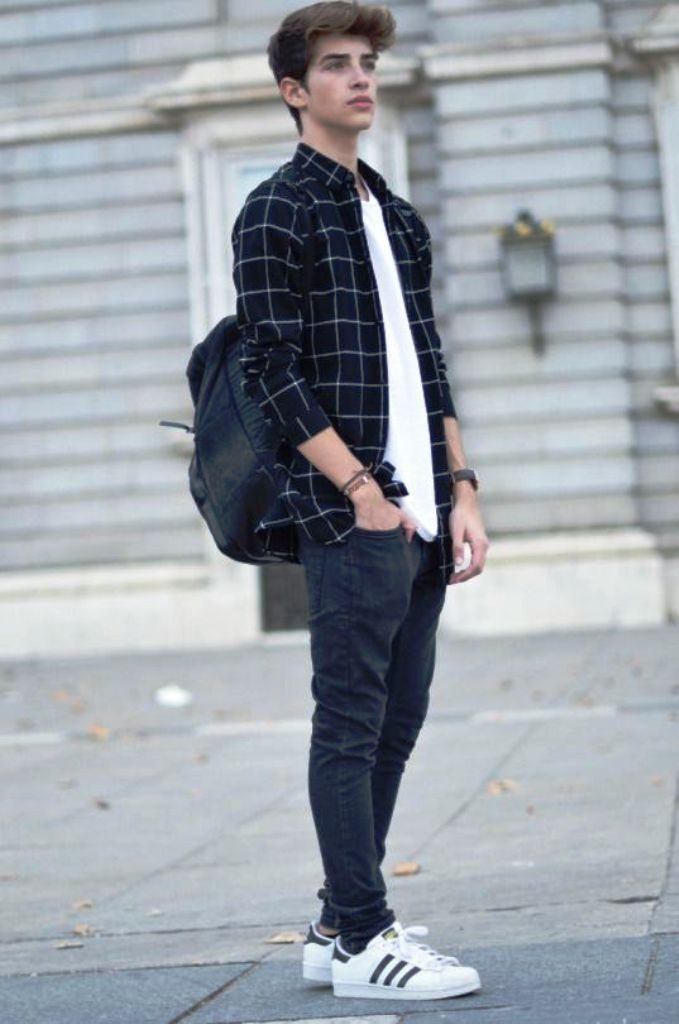 Source: www.outfittrends.com
How To Pick The Perfect Coat No Matter What Your Body …
Source: theidleman.com
Cristiano White Tuxedo Shirt
Source: www.zodiaconline.com
Shoes Trending丨 Ankle Boots
Source: www.femalecharming.com
Stylish With A Beer Belly?
Source: www.realmenrealstyle.com
Amal Clooney looks elegant in smart lilac suit in London …
Source: www.dailymail.co.uk